The Crown Estate
Business continuity for a high profile property business.
Background
The Crown Estate is a commercial property business, tasked with enhancing the value of a £8.1 billion property portfolio encompassing urban, rural and marine assets. The organisation employs staff throughout the UK with principal offices in London, Windsor Great Park and Edinburgh.
The Crown Estate first partnered with ComXo in 2009 to have overflow switchboard covered 4 days a week during busy times. This quickly moved to a full outsource with ComXo taking all calls for their main switchboard.
They also use bespoke Rapid Response Lines to communicate quickly with employees in the event of an emergency.
How we helped
With a busy switchboard receiving a wide variety of calls and only one dedicated member of staff in place, The Crown Estate found that other team members were having to pick up calls when their operator was unavailable, off sick or on annual leave. This was having a negative effect on departmental efficiency and brand continuity as call handling was not always consistent.
As part of their Business Continuity Procedure, The Crown Estate needed the ability to communicate effectively with their team and have a central number that employees can call for up- to- the- minute information regardless of the incident, office or systems that were affected.
ComXo provide The Crown Estate with a fully outsourced switchboard, employee information line and business communication solution, all delivered as a completely managed service. The process to implement the Full Outsource was in-depth, with The Crown Estate engaging with the business delivery team at ComXo at all stages to ensure that all information was accurate leading to all calls being correctly directed, especially important due to the complexity of the queries they receive.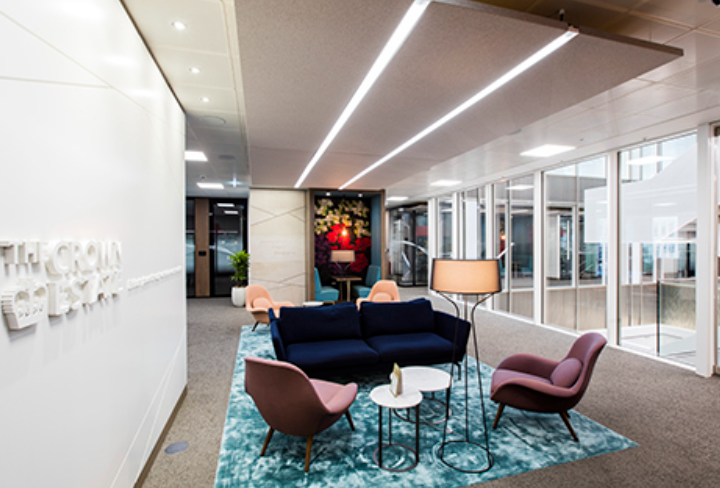 The results
By implementing ComXo's Virtual Switchboard on a full outsource basis, The Crown Estate is able to leave its switchboard activities to experts and concentrate on its core activities, safe in the knowledge that its brand and reputation is in safe hands. The Business Communication Procedure allows The Crown Estate to keep everyone informed in the event of an emergency and as this is completely managed by ComXo, on a 24 hour a day, 365 days a year basis, messages are sent and followed up quickly and effectively, providing complete peace of mind.
Accurate
Knowledge
Database
Business
Continuity &
Resilience
"Having our switchboard manned by personable and knowledgeable staff is key to maintaining our brand image. But equally importantly, the added value services that ComXo provide dovetail with our business continuity arrangements, ensuring that we can maintain our business in any eventuality. Having ComXo on our side is essential to the smooth day-to-day running of The Crown Estate."

Knowledge Manager

The Crown Estate
Do you have a
similar challenge?
TALK TO OUR TEAM ABOUT HOW WE CAN HELP.
Call us on 0800 0711 711 or provide us with a few details and we'll get right back in touch.